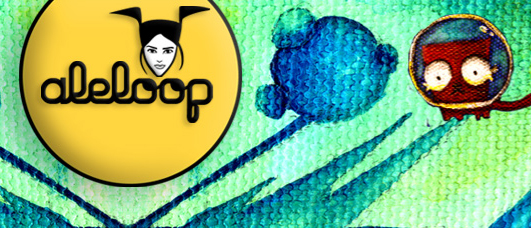 Our guest today is illustrator/designer/animator Alejandra 'Aleloop' Leibovich. We talk about how she  went from successful commercial artist working with high level clients MTV, VH1, Cartoon Network, Nicktoons just to name a few, to kick-starting a fine art career and lining up and exhibiting in 20 galleries in only 8 months through a very strategic marking effort.
We discuss the power of self promotion and why artists get hung up on this very important aspect of their art business as well as many other valuable topics.
Discover how Aleloop moves her career quickly in the direction and to the level of success of her choosing.
Discovering your market
What are you selling
How to get your artist website noticed
Finding inspiration and creating with purpose
How to get your art found online
How to connect with your audience via your portfolio
Developing purposeful art
Investing in yourself – taking action to get the knowledge you need
Sharing your brownies (this alone will change your business, really!)
Self promotion the right way
Getting out of your own way – conquering limiting beliefs
Learn more or visit Alejandra Leibovich at Aleloop.com
Related Posts: