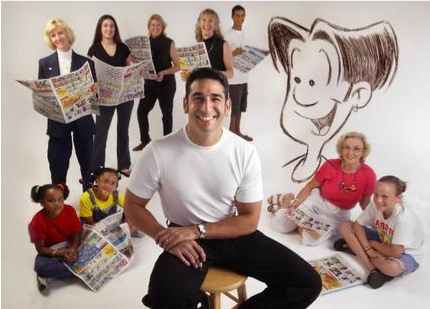 It 's always a great feeling to have the support of family and friends whenever you take on anything new or that you are passionate about achieving. The same holds true when you are fortunate enough to find that same kind of support and recognition from strangers in the way of peers and the media. In this case, my local news paper The Palm Beach Post and my neighboring news paper The Miami Herald.
Additionally, as a by product of working on combining your desire to create with something you believe in and serves a bigger purpose, you'll find that for the most part, people will be more willing to support you in your creative work and passion.
Artist are immensely passionate people, with incredibly intense focus. Your ability to create the life of your choosing is already with in you. Strive to discover how to combine your art with another passion.
And build the life of your dreams.
Here's a recent story The Palm Beach Post ran about my work with 'Baldo'.
Related Posts: