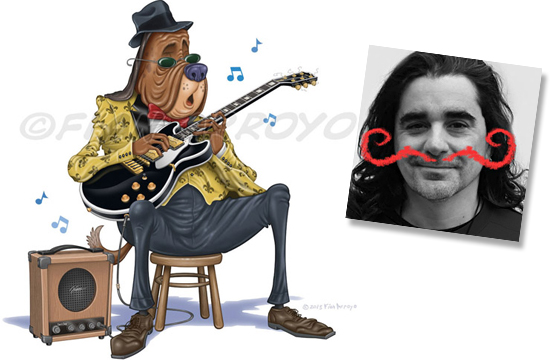 In this Hangout episode Bob Ostrom and I interview our old friend, humor illustrator Fian Arroyo. Fian is an award winning illustrator who has been freelancing for over 26 years, and I've known and worked with Fian for just as long.
He and I actually started out our careers around the same time in the South Florida area. He does some amazing work and in this interview shares his insights on the ever changing illustration market.
Fian talks about:
The current state and challenges of the illustration market
Moves he's making right now to improve his business
His marketing strategy and how he gets the word out to prospective clients about his art.
Developing multiple streams of income
and a whole lot more

What's old is new and what's new is old when it comes to getting your stuff out there.
It's an ever changing business environment we live in, and your ability to remain agile and recognize new opportunities is key to your survival as a professional artist.
If you ever wonder how the pros do it, and still manage to remain relevant over the course of a 20 or 30 year career, then you don't want to miss this interview with veteren illustrator Fian Arroyo.
As always, we'd love to hear from you. In the comments below, I want you to share with us any comments or insights you might have.
Thanks so much for watching, sharing, and contributing your voice here. I'm truly blown away by your support and psyched to keep this party going!
Unleash your creative potential.