Kicking Your Art Career Into Gear Part 3
In this episode Carlos and I talk about taking the next step in moving your career forward. Fasten your seat belts kids because this week I have put together a diagram to help artists identify where they are and how to move forward.
Here are a few of the points we covered in part 3:
Identifying and understanding where you are and what you're doing.
Things you can do to improve your situation.
Overcoming obstacles to achieve your goals.
Moving forward.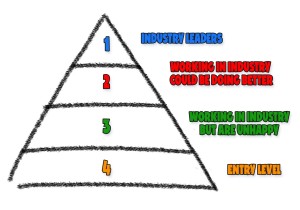 Don't forget to add your comments and if you like what you're seeing here on DrawnbySuccess please help us spread the word by sharing a link to this post on your favorite social media site or emailing it to a friend. See yah next week!
** Other interviews mentioned in this Hangout and referring to pricing:
George Coghill of Coghill Cartooning
Velicia Waymer-Finding Your Focus As An Artist
Related Posts: