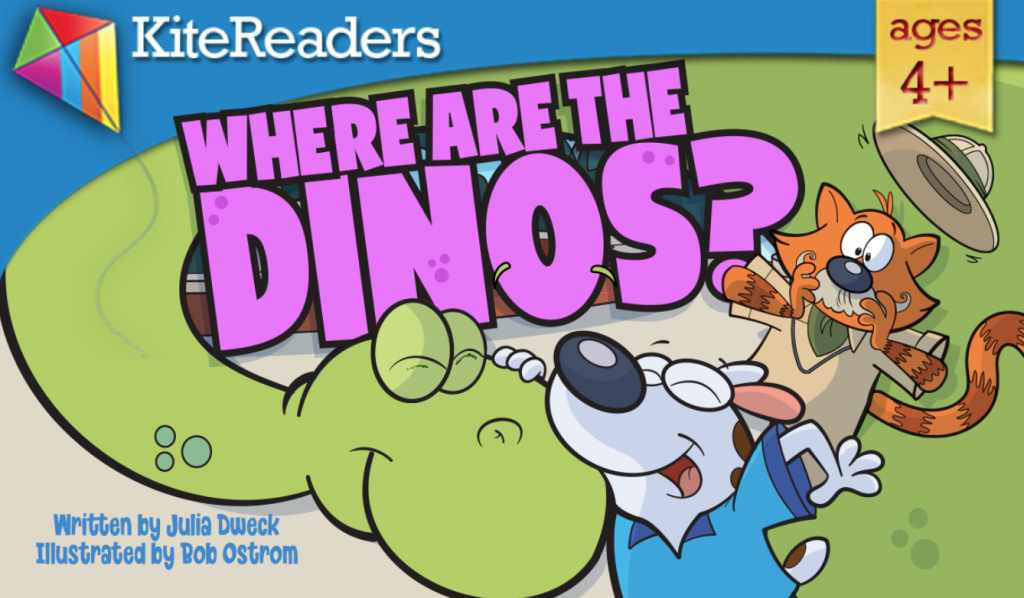 If you're an illustrator/author, the thought of releasing your own story book and becoming your own publisher has surely crossed your mind. Your opportunities are wide open.
The opportunities in the ebook market are HUGE!
Large traditional book publishers are very hard to get into and are notorious for not taking chances on new talent, but they are no longer the only games in town.
Today we speak with children's book writer Julia Dweck and humor illustrator Bob Ostrom about ins and outs of their latest ebook sensation 'Where Are the Dinos'.
We discuss:
– The development and creative process for creating your ebook
– The competitive nature of the ebook market
– The collaborative process and how best to work together with an artist or writer
Listen to the interview below and as always, leave your comments. We love to hear from you.
Audio clip: Adobe Flash Player (version 9 or above) is required to play this audio clip. Download the latest version here. You also need to have JavaScript enabled in your browser.
Julia Dweck writes children's stories for digital and traditional publication. She has a background in elementary education which offers her a unique perspective on what children want to read about. Julia collaborates with some of the leading artists in the world of children's literature and has worked with such notable publishing houses as Penguin Young Readers.
Bob Ostrom is an established professional humor illustrator. He's worked for toy companies, he designs cartoon logos and mascots, art directed video games and has illustrated over 200 Children's books,  teaches various class and workshops in drawing, Adobe illustrator, Photoshop.
Buy the book: 'Where Are the Dino's' book on Amazon                                      Connect on Facebook:  https://www.facebook.com/WhereAreTheDinos
Ask your Dino questions on YouTube:                                                               http://www.youtube.com/watch?v=gjMjJmzjhwE
Connect with Julia Dweck:                                                                                             Website: http://Juleloves2write.com
Twitter: @juleloves2write
Connect with Bob Ostrom:                                                                                             Website: http://bobostrom.com
Twitter: @bobostromstudio
Related Posts: