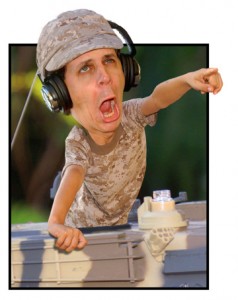 Episode 03 of the Drawn By Success Podcast features my interview with director/producer Mark Simon.  An Artrepreneurial straight shooter who dishes out the tough love for freelancers in need of a reality check. In this 1 hour interview we discuss How to Earn 25% More Money – Without Doing More Work, Career Mistakes Most Artists Make, Fighting the Starving Artist Myth, The Truth of How Freelancers Are Hired and a whole lot more.
Mark has worked in the entertainment industry for over 20 years and has been a professional artist for over 30 years. His background includes live action and animation production, print, writing and teaching.
Mark currently owns three companies located in Orlando, Florida,  Sell Your TV Concept Now, Inc. , Animatics & Storyboards, Inc. and A&S Animation, Inc.[/private_premium]
He's also the author of ten entertainment industry texts.
Each month readers may also see Mr. Simon's articles in Animation Magazine and on Animation World Network (www.AWN.com).
He currently lectures around the world at major conferences, conventions and schools. To learn more about Mark Simon Thriving Artist Online and Sell Your TV Concept.
* Intro music: 'Moms on a Mission' by Ralph Schuckett
After the interview Mark informed me that all of his pets were named after cartoon characters. His latest family pooch is named Gracie. Gracie, as in Baldo's (my syndicated comic strip)  little sister, Gracie. How cool is that?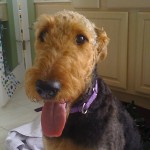 Resources  mentioned on the show:
Local Leads Groups and BNI Groups
Related Posts: