Want fries with that?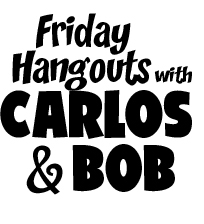 You've likely heard that question if you've been to any fast food joint.
In marketing circles that's called an 'upsell' or 'cross sell'. It's a effective and POWERFUL strategy that can significantly increase your income.
So a customer or client comes to you looking for a specific product or service, and you find out and offer them additional things they may want or need that they didn't initially ask for, or know enough to consider. That's an cross-sell or in some cases an upsell.
Every successful business has some form of upsell and/or cross-sell in place in their sales process. Yes, even artists can implement this strategy. Do you? If not, it is costing you BIG time in terms of income, opportunities and becoming more valuable to your clients.
Many artist may feel funny about working this strategy into their sales conversation, feeling it may be too salesy or pushy.
But the truth is, that if approached correctly, you are ACTUALLY helping your client by offering additional solutions to their problems.

That's what Bob Ostrom and I talk about today in this weeks Hangout. Now be forewarned the audio was a bit less than stellar as I had a bad connection.
Do you use this strategy already? Do you feel weird about?  We want to hear from you. Let us know your thoughts in the comments below
Related Posts: